ATM2GO Gold Coast & Logan
Norrie and Isabella are one of our early franchisees having started with us in 2012. Norrie and Isabella's fleet of trailers started with 1 and due to the number of large events that they attend on the coast this has increased to 4 trailers and several standalones over the past 3 years.
Norrie and Isabella provide ATMs to all the events at the Metricon Stadium. The event managers find ATM2GO just make the whole process of supplying the convenience of cash to their patrons seamless.
Norrie and Isabella are also a regular at many of the markets on the coast that attract both locals and tourists alike. The Palm Beach Markets appreciate the partnership they have with Norrie. His reliability and prompt attendance each and every week, rain hail or shine, provides their patrons with a reliable cash source that benefits the whole market week in and week out.
Combining Norrie and Isabella's passion to please their clients, a well known national brand, expert advice and the reassurance that there's a constant supply of new ATMs makes Norrie and Isabella the first choice for ATM solutions for event organisers and business owners in the Gold Coast and Logan areas.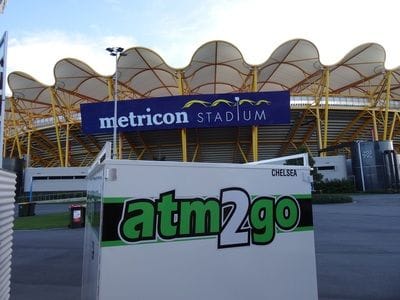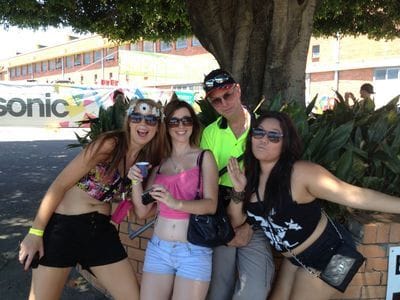 "ATM2Go were very cooperative as to where we wanted the machine located and accessing our event"
Julia Roberts
Emmanuel College