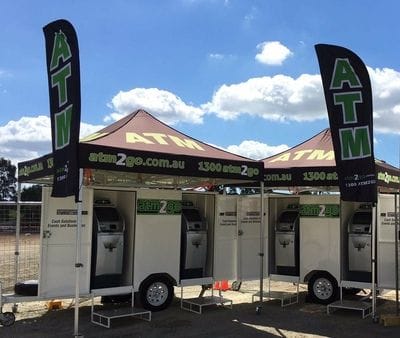 ATM2GO Caboolture
Stephen has recently joined us to complete the Sunshine Coast team. With a large volume of events in the area we needed another franchisee to meet the demand.
Stephen comes to us with a long history in sales - something we value very highly as we pride ourselves on providing exceptional customer serivce and the ability to provide solutions for our clients whether it's for an event or fixed ATM site.
Steve and Bill our Sunshine Coast franchisee, often work together to manage the large events in this area which include the Big Pineapple Festival, Queensland Garden Expo, Sunshine Coast Show, Caloundra Races and a number of local music events.
Steve is also a regular at the very popular Caboolture Markets every Sunday.