ATM2GO Brisbane South
Dave Stewart joined ATM2GO in 2012. He was already a regular at the Brisbane Markets and saw the opportunity there to have a career change and move into the ATM business. ATM2GO has been providing the convenience of cash at Brisbane Markets for more than four years now.
Dave also has a host of other regular clients in the area including MDA WelcomeFest, one of the biggest multicultural festivals in Australia. Plus, he also regularly attends Eats and Beats, a monthly pop up food truck and music festival making it's way around the City of Logan. Its ever growing crowd of local families enjoy a selection of 'street food' and live musical acts. Find out where Eats and Beats will be next month by visiting visitlogan.com.au.
There are also many wonderful festivals and school and kindy fetes that Dave loves attending with the ATMs including:
The Rocklea and Kuraby Markets on Saturday
Mount Gravatt Marketta on Saturday nights
The Rocklea and Mt Gravatt Markets on Sunday
"The email post event with feedback and information regarding number of transactions and cash dispensed was really helpful in deciding to hire ATM2Go again" - Catherine Williams, Director of Development | Faith Lutheran College, Redlands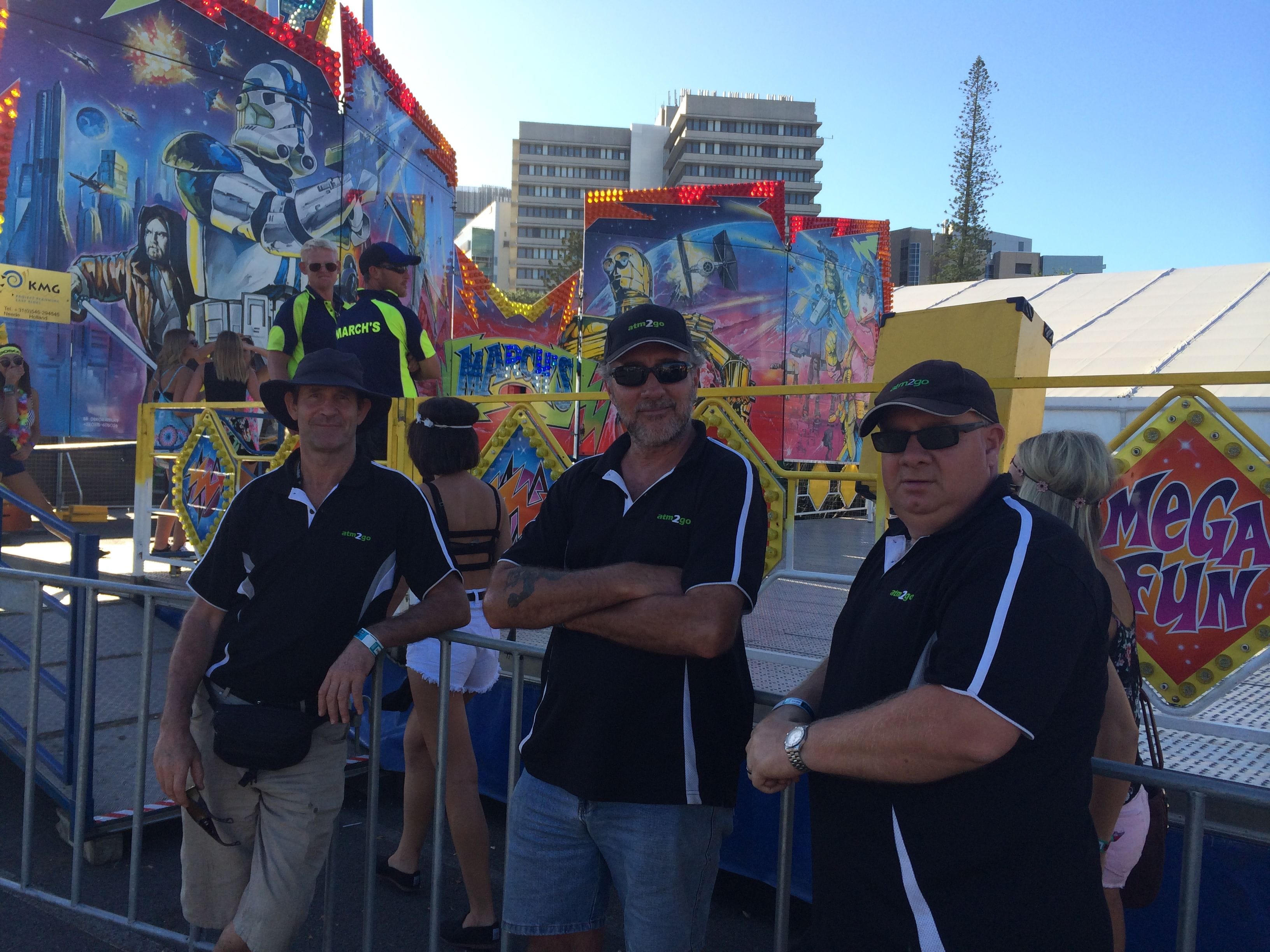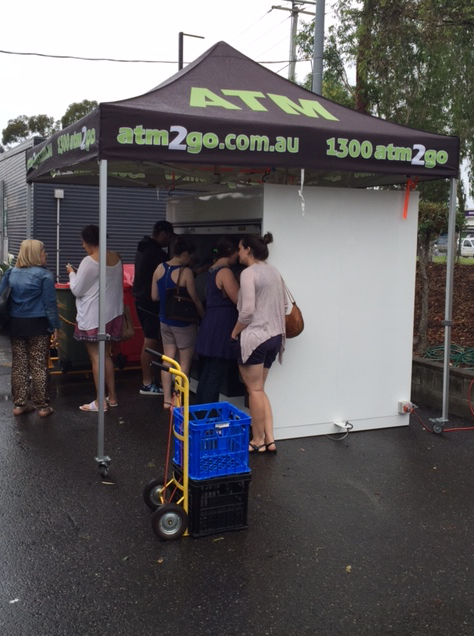 To get in contact with Dave please call Head Office on 1300 286 246 or send an enquiry