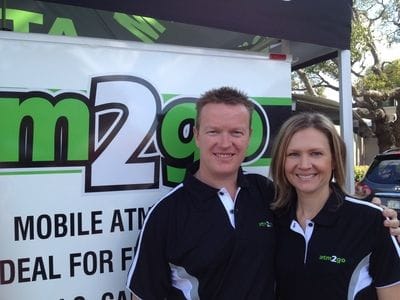 Do I require any ATM experience?
No, that would be a really big ask! What we do need are really driven people. Previous business experience is certainly well regarded but is not essential.

What is the term of the franchise agreement?
We offer a five-year agreement with an option to renew for a further five years.

What is the cost involved in purchasing a franchise?
The cost of a franchise varies depending on the size of the territory. On top of the franchise fee, there's also equipment, training fees and documentation fees. This is best discussed after we have established how much it is you are looking to invest in a business and the area that you would like to be considered for.
Do I need any other cash on top of the franchise purchase price?
Yes. The money that goes into your ATMs is yours, so you do need cash on top of your purchase.
Do you have a separate marketing fund?
No, our on-staff marketing co-ordinator juggles our website updates and social media with advertising artwork and brochures as part of our franchise fee. However, franchisees are expected to allocate their own funds for local area marketing projects in their territory.
How do you calculate your franchise fee?
Unlike most other franchises who have a franchise service fee, we have a franchise fee per successful ATM transaction. Your other source of income is hire fees and we don't deduct a franchise fee from these payments.
Why should I purchase an ATM2GO franchise?
In a nutshell, it's a great balance of work and lifestyle with a rewarding income to boot! We won't lie, it's not for everyone. Although we find it second nature to juggle home and work life throughout the week, there are plenty of people for different reasons that can't or don't want to work weekends. We respect this and we do ask our prospective franchisees to have a good think about whether this would work in with their lifestyle (or if they are prepared to change their lifestyle).

We could rattle off a list of other reasons why we think you should buy a franchise but we normally let our franchisees do the talking for us. After we have had an initial chat, we are more than happy to pass on our franchisees' details so you can ask them directly what they love about working as an ATM2GO Franchisee.