Why cashless is failing to deliver
Written on the 8 June 2018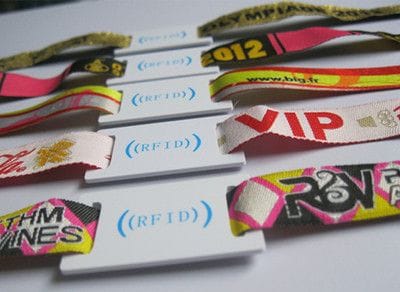 Local ATM supplier ATM2GO believes some event organisers are at risk of alienating visitors and stall holders by adopting 'cashless' payment options for their events.
ATM2GO Director Jenny Marsh said Australia is a long way from operating as a 'cashless' society and that when it comes to spending money people value freedom and choice.
"Lots of people still like to use cold, hard cash and they like to have access to their money when and where it's convenient to them, and this is not something that is going to change any time soon," Mrs Marsh said.
"Why discriminate against people who do want to use cash? Why does it have to be so black and white? Surely it makes better business sense to provide visitors to your event with as many options to pay as possible. Perhaps the better solution is not to dictate to your customers or to your stallholders about what is the best way for them to do business.
"Event organisers might think they are streamlining their processes by choosing cashless but we would question if it's more case of lining their back pockets as they can then take a percentage of the takings instead of a flat fee.
"In 2016 Taste of Tasmania event organisers courted controversy when they chose to become cashless. Not only did attendees not appreciate the change but stall holders were up in arms over transaction record discrepancies with some saying they were out by more than $4,000 per day. There was also outcry when it was announced that some $139,000 had been added to organisers post-event coffers from 'unaccounted cashless refunds'. Following this wave of negative publicity, the event reverted back to a cashed event in 2017.
"Last year the Bonjour French Festival on the Gold Coast announced they were going cashless and the overwhelming outcry they received from their stallholders was so bad that 10 days after their announcement they retracted their 'cashless' position.

"Another source of frustration is the reliance on the technology needed to provide a cashless event. Glitches happen, and this can easily render all of your cashless technology useless. Because there isn't a backup plan you've left your visitors with no other way of paying. Are you going to compensate your stallholders for lost revenue?
"We've also heard of some small businesses who have had to wait four weeks to receive their payments from cashless events. Many small businesses simply can't afford to wait that long if they are relying on those sales to buy more stock for their next event or weekend market.

For more information about the services that ATM2GO provide in your local community please visit www.atm2go.com.au.
Ends

Contacts
For more information regarding this release please contact Jenny Marsh, ATM2GO Director or Leigh Dennis, ATM2GO Marketing Co-ordinator by calling (07) 3205 4441