Eat Street Opens 4 December 2020
Written on the 25 November 2020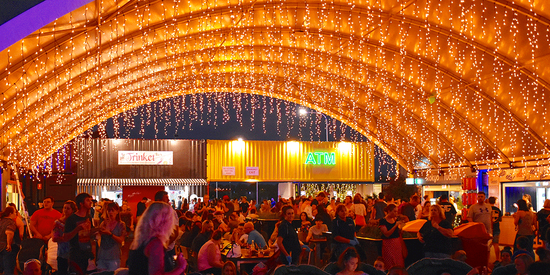 It's been a long time between drinks (red duck curry and sweet ricotta cannoli) by the Brisbane River.
Heading into summer there's no better place to enjoy the wonderful Queensland weather than by the river overlooking the city in the distance.
Like so many other venues, Eat Street and all the vendors who call Eat Street home each weekend were hit badly by closures due to Covid.
Whilst in Queensland we have avoided so many of the strict lock downs experienced not only overseas but here on our doorstep (Victoria), things have not been "normal" here either. With climate that's conducive to eating out all year round we have all missed the freedom of meeting up with friends and eating out.
With restrictions easing and the great news that the Queensland border will be open to all NSW and Victorian residents from Tuesday next week, news that Eat Street is opening at the end of next week is the icing on the cake!
We hope to see you all at Eat Street very soon.