ATM2GO Northern NSW & Southern Gold Coast
Steve joined us in March 2014 and has a long list of annual events where he has successfully supplied the convenience of cash to event patrons. Event ATMs on site ensure that patrons don't leave with the excuse that they need to go and find cash. Steve keeps these event patrons cashed up and staying at the events which ultimately contributes to the success of the event.
As the preferred supplier of ATMs at the CBUS Stadium at Robina and the Gold Coast Convention Centre Steve is providing some of the coast's largest events with ATM solutions.
Steve also regularly provides ATMs to: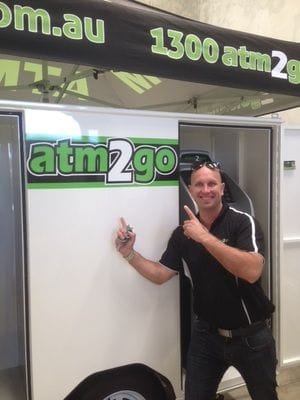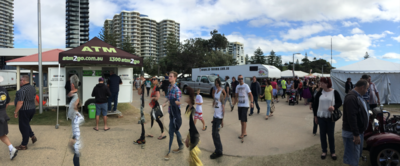 Mt Tambourine Markets
Burleigh Farmers Markets
Kinscliff Farmers Markets
Night Quarter
Currumbin Market
Brunswick Heads Market
With his vivacious personality, a well known national brand, expert advice and the reassurance that there's a constant supply of new ATMs and spare parts makes Steve the first choice for ATM solutions for event organisers and business owners in Northern NSW up to the southern Gold Coast areas.
"ATM2GO came highly recommended and after a number of conversations I knew the service would far outweigh another provider. I can't speak more highly, the team's promises were kept! I've re-booked already which shows I was extremely happy with the service."
Cindy Jensen
Event Director
Buskers By The Creek