ATM2GO Ipswich & Toowoomba
Michael and Antoinette joined ATM2GO in early 2014. Eager for a change of pace, Michael is regularly out and about educating local merchants on the benefits of having a retail ATM. He's never shy in highlighting that he's a local supplier and will be on hand to deal with any dramas that crop up with the ATM.
ATM2GO Ipswich are also regulars at the Ipswich Races each year and somer of the larger evetns that Toowoomba has to offer as well as:
Fernvale Country Markets
Brookfield Markets
Ipswich Handmade Expo
Fortitude Valley Food Truck Collective
Middle Park State School Fete
Australia's Grande Country Carnival in Roma
With a well known national brand, expert advice and support from a national network PLUS the reassurance that there's a constant supply of new ATMs and spare parts make Mick and Antoinette the first choice for ATM solutions for event organisers and business owners in the Ipswich and surrounding areas.
"Thanks very much - everything about dealing with ATM2GO was nice and easy - loved it! Also, can definitely see the benefits of having you there - once we decide our date for next time (in two years), we would love to lock you in." - Stacey Martin, Chatswood Hills State School Fete Convenor
"Thanks Antoinette and Michael we appreciated your professional approach as always, you are a pleasure to work with. They have not given us dates for 2019 yet I will let you know as soon as they do." - Jenny Paratz, Brookfield Show
"Thanks a tonne. You provide a great service and we are really glad to have you at the Festival. Next year's festival is on 12 August 2018. We look forward to having you there." - Gitie House Chair, Toowoomba Languages & Cultures Festival.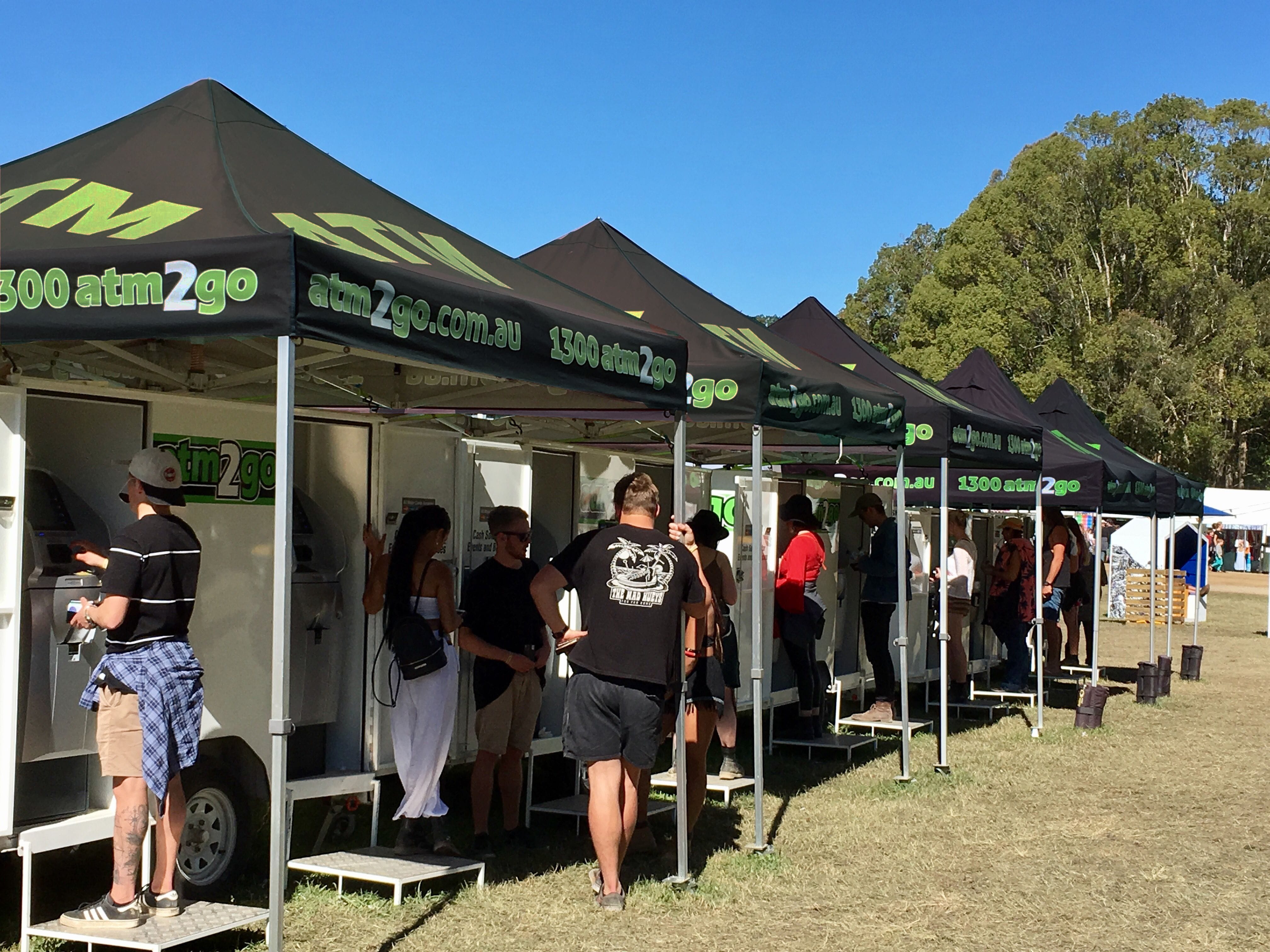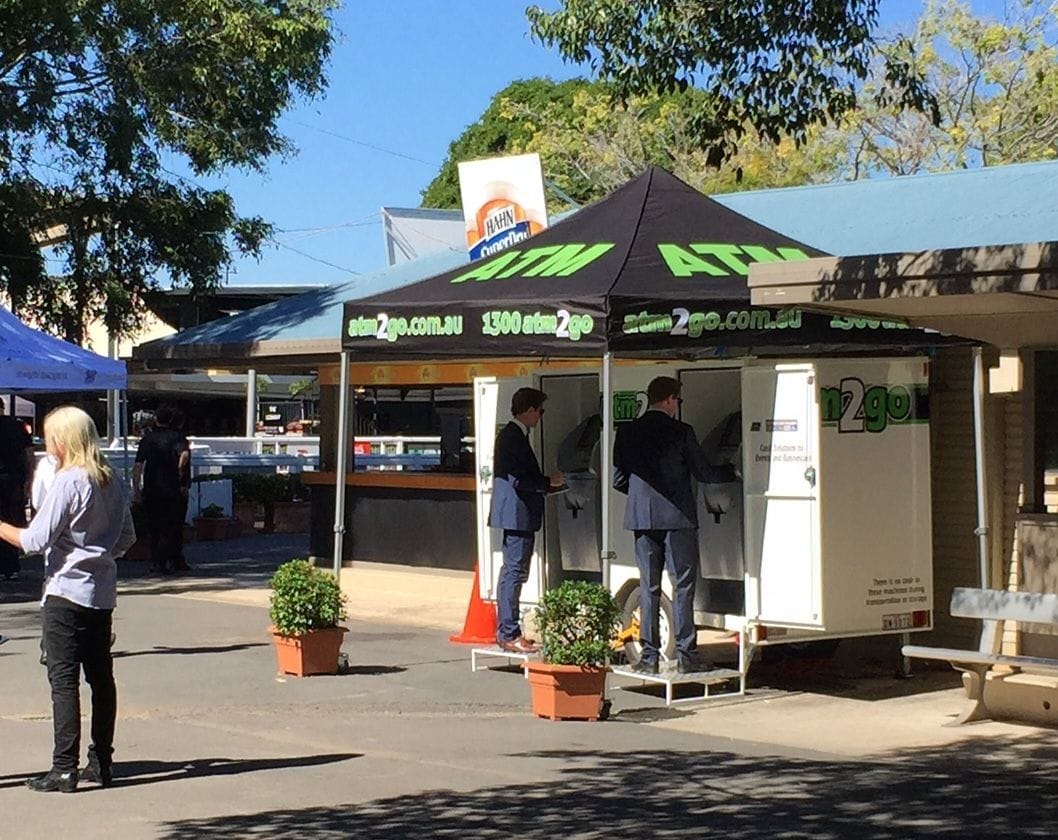 To get in contact with Michael & Antoinette please call 1300 286 246