Bayside Franchise Opportunity
This existing territory is being sold as an ongoing business with existing clients for annual events already secured. Our current franchisee has built a solid reputation with these organisers over the last couple of years.
ATM2GO is an ATM business opportunity, not an ATM investment opportunity. You are in the driving seat of developing and growing your own business.
With ATM2GO you are not tied down to a shop front or regular business hours. We take the hard work out of running an ATM business for you by providing industry experience, a well recognised brand, a reliable supply of new equipment and spare parts, and guidance to help grow your business by securing events and placing fixed ATMs.
Our well recognised brand is one of our biggest assests, as is our high presentation standards the trailer branding, hightoppers and marquees make sure that your equipment is easy to find at a crowded event. The more people who find you the more transactions you'll do! This successful branding is a critical part of our overall success when you are comparing us to our competitors
Fixed ATMs are the passive side of the business an ATM placed in a fixed site doesn't require the same amount of labour as an event ATM. Regular maintenance of machinery and maintaining personal relationships with merchants are the keys to keeping these sites long term. With plenty of competition in the fixed ATM market you need to be prepared to knock on a lot of doors, fill your funnel with contacts and be prepared to invest your time and effort for long-term gain.
We are particular about who we grant a franchise to. We are passionate about what we do and we are looking for people with the same passion and enthusiasm. If you have exceptional customer service and sales skills, you are keen to chase business, close sales and maintain relationships to ensure repeat business, then we want to hear from you!
Our Head Office (in Brisbane) is open the first Wednesday of every month for anyone interested in chatting to us further about a franchise. You can come and meet our Head Office team and chat with one of our local franchisees. Simply send us an email to find out more and we'll book you in!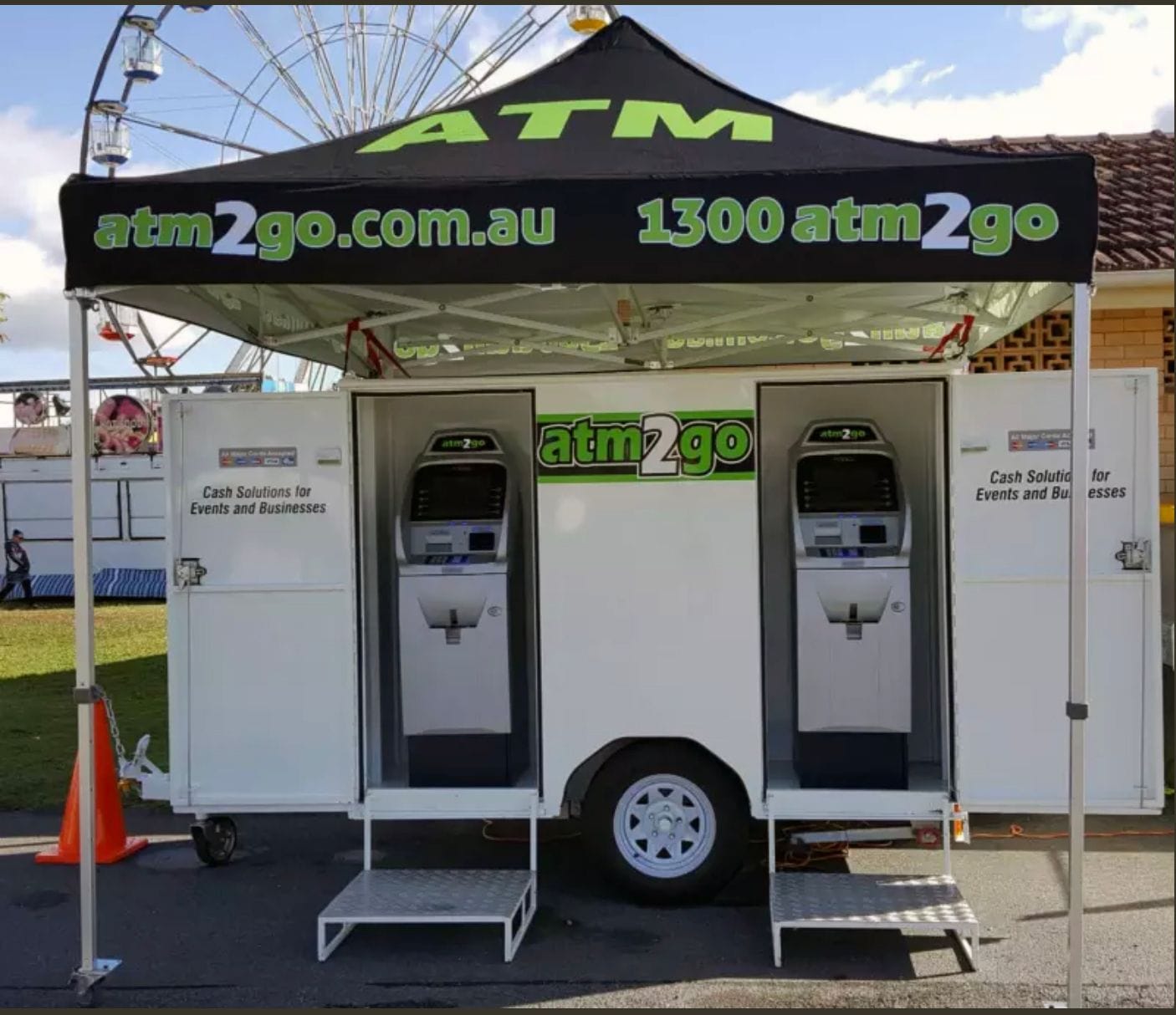 Why become an ATM2GO Franchisee?
With ATM2GO you are in business for yourself but not by yourself. You work under our recognisable and trusted brand with the support of our Head Office and a team of other like-minded business owners.
Set your own hours! If you are looking at ditching the 9 to 5 then this could be what you are after. Want to coach the kids' netball or soccer team? Then this could be for you. Franchisees successfully manage their family commitments and work commitments around a 7-day schedule. Seven days sounds gruelling? Not really, it's not 8 hours a day, you might take a call or answer an email. You just become good at juggling what's important to you, your family and your business.
Exclusive territory. We don't sell under a business licence, we have a franchise. What's the difference? The key feature that differentiates a franchise from a business licence is that you have clearly defined territories. Our franchisees are not falling over each other competing for the same work. Each franchisee works their patch and if you are working in the metro areas, you have the support of other franchisees who can pick up the slack for you when you have too much work on and you do the same for them.
No tech experience? No worries. Programming and conducting maintenance on machinery can be taught. Having an outgoing personality, a small business background, being organised and being hungry for success is far more important.
We are bragging, but the support we offer our franchisees is second to none. Our management team (of three) have more than 40 years' experience in the ATM Industry (that makes us sound really old!). Our experience covers sales as well as tech support. We also control our supply chain for new equipment and spare parts so you have the confidence that we'll have the equipment and parts that you need when you need them.
Our franchisees are the face of our business for us and they are our secret weapon against our competitors. Instead of staff, we have business owners with a vested interest in providing equipment that adds to the success of an event or a venue.
With the removal of bank ATMs and the increase in 'tap and go' payment methods, one of the questions we regularly get asked, "Is cash dying?". There is no denying cash payments have dropped as other methods of payments have increased over the years but at events, cash is still king. With smaller stallholders not having other payment options, making cash available is an essential service that needs to be provided by event organisers. And as for bank ATMs being removed, we can't thank them enough! This presents us with great opportunities for fixed sites in the right area.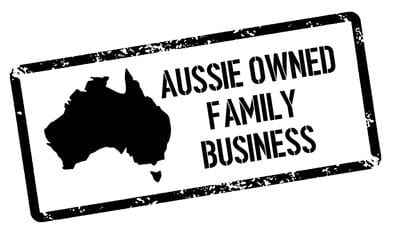 We are proud of our brand and our business and we are more than happy to share our story and discuss our industry with you further. Come along to one of our meet and greets to find out more.